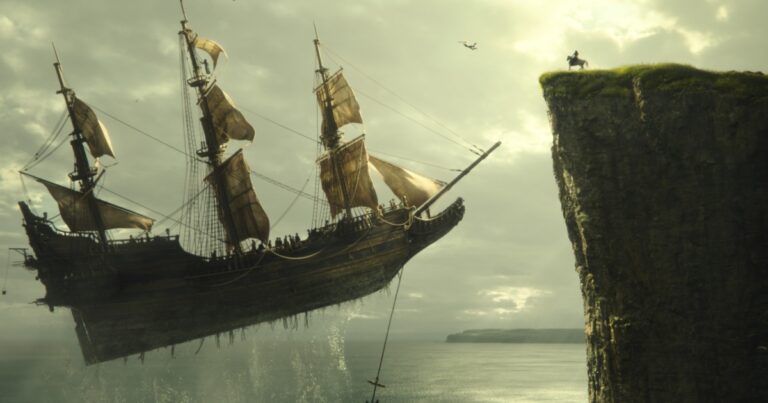 Maggie Dela Paz

Curated From www.comingsoon.net Check Them Out For More Content.

A brand new behind-the-scenes video for Disney's live-action film adaptation of Peter Pan and Wendy has been revealed, teasing a new perspective to the timeless adventure. The fantasy movie will be available for streaming on April 28, exclusively on Disney+.
The video shows some of the action-packed sequences, including Peter Pan's sword duels with Captain Hook. It also features commentary by the director and cast as they discuss what the viewers should expect to see in the latest iteration of Peter Pan and how different it will be from previous adaptations.
Check out the Peter Pan and Wendy video below (watch more trailers):
The film is directed by The Green Knight filmmaker David Lowery from a screenplay he co-wrote with Toby Halbrooks. It features Jude Law as Captain Hook, Alexander Molony as Peter Pan, Ever Anderson as Wendy Darling, Yara Shahidi as Tinkerbell, Alyssa Wapanatâhk as Tiger Lily, Joshua Pickering as John Darling, Jacobi Jupe as Michael Darling, Molly Parker as Mary Darling, Alan Tudyk as George Darling, and Jim Gaffigan as Mr. Smee.
"A live-action reimagining of the J.M. Barrie novel and the 1953 animated classic, Peter Pan & Wendy introduces Wendy Darling, a young girl looking to avoid boarding school who meets Peter Pan, a boy who refuses to grow up," reads the movie's synopsis. "Alongside her brothers and a tiny fairy, Tinker Bell, she travels with Peter to the magical world of Neverland. There, she encounters an evil pirate captain, Captain Hook, and embarks on a thrilling and dangerous adventure that will change her life forever."