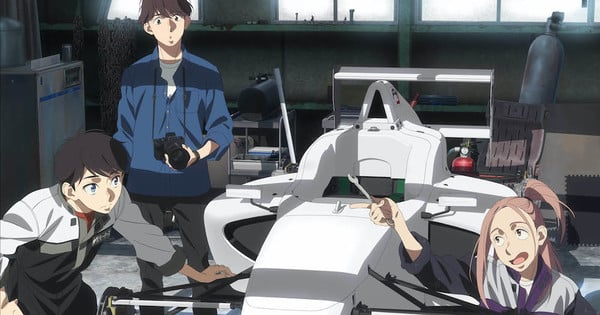 Curated From www.animenewsnetwork.com Check Them Out For More Content.

Kadokawa and TROYCA revealed a new visual on Sunday for their Overtake! collaborative anime project. The companies also revealed that they will host an event for the anime on October 8 (Gotemba Day) that will screen the first two episodes.
The anime will premiere in October.
The story will center on the motor sport Formula 4 (F4). Freelance photographer Kōya Madoka finds himself in a slump due to a certain reason. He goes to Fuji International Speedway to work on a story, and he meets the highschool F4 racer Haruka Asahina. He suddenly finds his heart racing after not feeling much for a long time. With that, he starts supporting Haruka and the "Komaki Motors" youth team to help Haruka achieve his dreams.
The anime stars Anan Furuya as Haruka Asahina and Katsuyuki Konishi as Kōya Madoka.
Kadokawa and TROYCA are credited with the original work. Ei Aoki (Fate/Zero, Aldnoah.Zero, Girls Bravo, Wandering Son) is directing the anime at TROYCA. Ayumi Sekine (IDOLiSH7 franchise, Technoroid Overmind) is overseeing the series scripts. Masako Matsumoto is adapting Takako Shimura's (Wandering Son, Aldnoah.Zero) original character designs for animation. Katsuhiko Takayama (series composition for Aldnoah.Zero, Two Car) is supervising the project. Kana Utatane (The Legendary Hero is Dead!) is composing the music.
Source: Press release
---
Disclosure: Kadokawa World Entertainment (KWE), a wholly owned subsidiary of Kadokawa Corporation, is the majority owner of Anime News Network, LLC. One or more of the companies mentioned in this article are part of the Kadokawa Group of Companies.
---