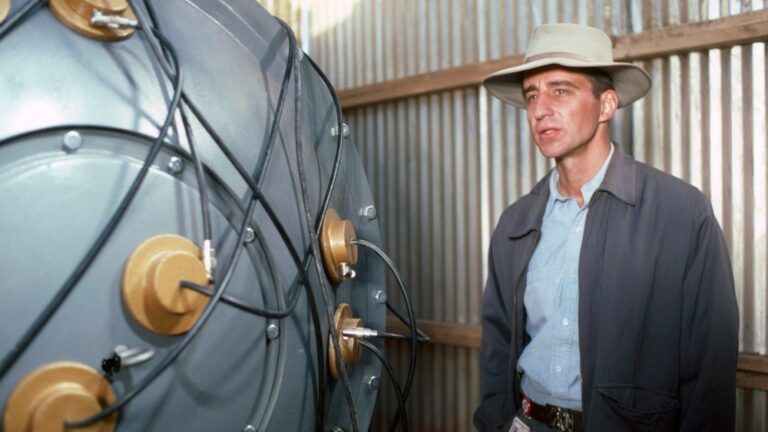 Regina Avalos

Curated From tvseriesfinale.com Check Them Out For More Content.

Oppenheimer is headed back to BBC. The limited series, which first aired on the network in 1980, is now available for viewing on iPlayer. For US audiences, the series aired on PBS.
Starring Sam Waterston, David Suchet, Kate Harper, John Carson, Christopher Munke, and Jana Shelden, the seven-episode drama followed the work of the Manhattan Project and the creation of the first nuclear bomb. The latest telling of the events is now in theaters starring Cillian Murphy.
Deadline revealed the following about the BBC series:
"Sam Waterston was the Cillian Murphy of the series, starring as the titular scientist as he led the weapons laboratory of the Manhattan Project, all the while under constant surveillance by the FBI because of his left wing politics and association with communists. As with Nolan's movie, the show followed his role in developing the world's first nuclear weapons and his rivalry with Edward Teller, through to being stripped of his security clearance by the U.S. Atomic Energy Commission in the 1950s."
What do you think? Have you watched Oppenheimer in theaters? Do you plan to watch the classic drama on BBC's IPlayer?