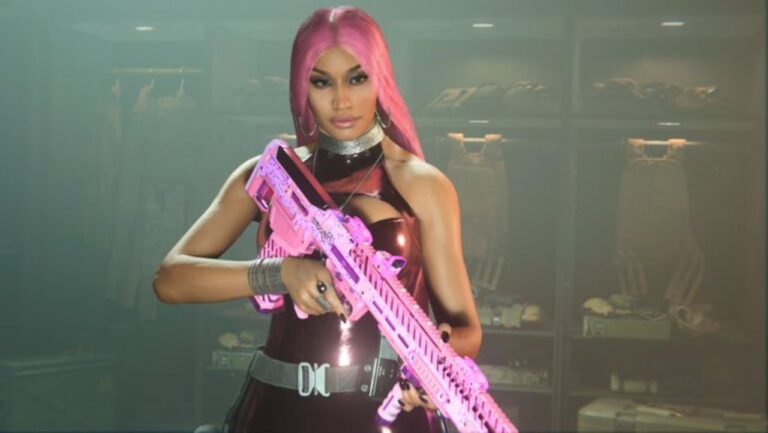 Grant Stoner

Curated From www.ign.com Check Them Out For More Content.


Call of Duty is known to have unique and unexpected skins. From the recent The Boys crossover event, to a feline Operator cosmetic set, Modern Warfare II and Warzone 2.0 lobbies are filled with outlandish characters. And now, players can expect to see Nicki Minaj and Snoop Dogg enter the fray.
The official Call of Duty Twitter account shared images of both artists. Minaj can be seen holding a bright pink gun, while Snoop Dogg is holding a blue and gold rifle. Information regarding the cost of the skins is currently unavailable, but they are set to release with the Season 5 update launching on August 2.
Nicki Minaj is coming to Call of Duty 🩷 pic.twitter.com/CFYwhjWfUL

— Call of Duty (@CallofDuty) July 27, 2023
According to the official account, the two musicians are part of a 50-year celebration of Hip Hop. Alongside the skins, players can expect to hear "…free War Tracks spanning three decades of a culture that transcends music and gaming." The website for Season 5 also includes information on weapons like the 9mm ISO sub machine gun and the 5.45x39mm AN-94 assault rifle.
For multiplayer, players can also expect to play on new maps like Livestock, Petrov Oil Rig, and Harbor. While Warzone 2.0 features new locations like the Verdansk Stadium, and a roaming train.
The celebrity musician crossover is not the first peculiar addition to the game. Recently, Call of Duty added three characters from The Boys to the Operator collection, each with their own weapon skins and brutal finishers like Homelander's laser eyes. As more outlandish Operators arrive, the similarities to Fortnite's vast selections of celebrities, streamers, and pop culture icons are apparent. Future additions to the game are anyone's guess.
And of course, this isn't the first time that a celebrity hip hop artist has been in a shooter. Remember 50 Cent: Blood on the Sand?
The Doggfather returns. @SnoopDogg is coming back to Call of Duty. pic.twitter.com/dS9HkMQdVQ

— Call of Duty (@CallofDuty) July 27, 2023
For more information on Call of Duty: Modern Warfare 2 and Warzone 2.0, check out some of our tips to level up quickly, our multiplayer review, and walkthroughs.
Grant Stoner is a disabled journalist covering accessibility and the disabled perspective in video games. When not writing, he is usually screaming about Pokémon or his cat, Goomba on Twitter.