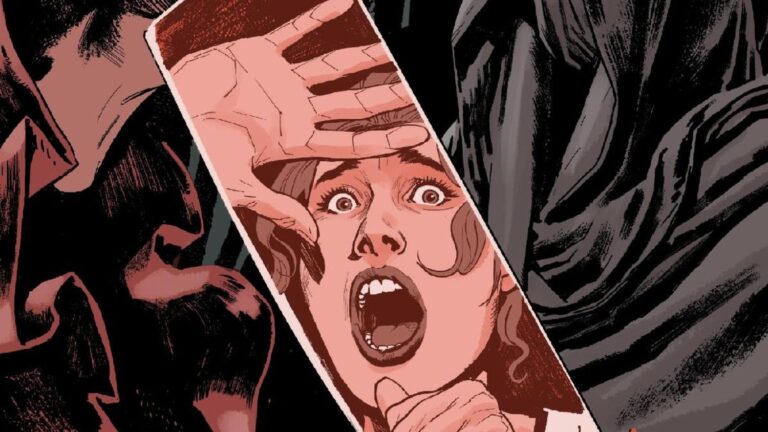 Anna Williams

Curated From geektyrant.com Check Them Out For More Content.


Oni Press has shared some new preview images from the first two issues of their upcoming comic Lamentation. From creators Cullen Bunn and Arjuna Susini, Lamentation follows the actors and crew putting on the mysterious play Razide's Lament, a gothic horror in three acts. Dark mysteries abound as the actors, crew, and audience members find themselves in peril and terrified with everything leading up to the appearance of Razide himself. 
The preview images of this comic look great. I really like how we shift from seeing actors on a stage to seeing them in costume with a real world set around them rather than just in costume on stage. Everything about it gives me big The Phantom of the Opera vibes with a healthy dose of Lovecraftian horror. I'm reminded a lot of a Call of Cthulhu campaign podcast, Tomes and Tentacles, whenever I hear about this new comic. And given how much I have loved all of these things, I cannot wait to read this comic. Lamentation #1 will be available on May 3, 2023 (free comic book day) and issue #2 will be released on June 7, 2023. This series looks like it will keep you on the edge of your seat, so don't miss out on staying up to date with it.
For the previews below, the images with text are from issue #1 while the textless images are from issue #2. There is also a cool book trailer for you to enjoy.