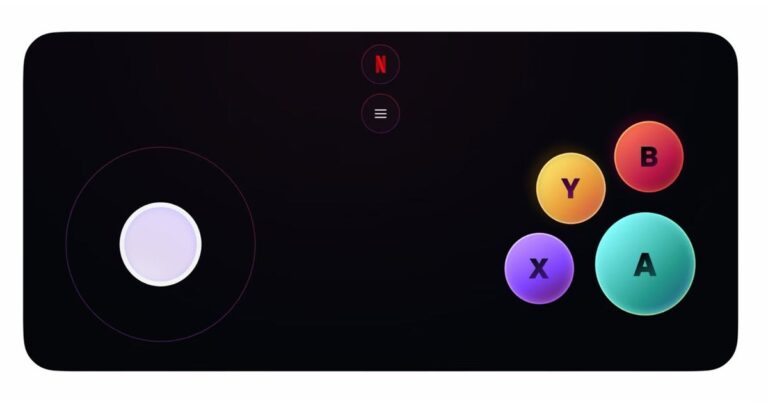 Matt Wales

Curated From www.eurogamer.net Check Them Out For More Content.


Substantiating a Bloomberg report from earlier this year, Netflix has quietly released a new "game controller" app for iOS intended to make it possible for subscribers to play its games on their TV. The major wrinkle in all this, however, is that it currently doesn't actually do anything.

As spotted by TechCrunch, the Netflix Game Controller app (as it's official known) slipped onto the iOS App Store with zero fanfare, and zero official word from Netflix, earlier this week. Thankfully, there's little mystery surrounding its purpose; the app comes with a full description explaining, "Play games on your TV with the Netflix Game Controller. This Game Controller app pairs with your TV and allows you to play games on Netflix using your phone or mobile device."

Netflix's description also clearly notes the feature is "coming soon", and indeed, downloading the app and firing it up doesn't do much at all. It does offer up a message informing users, "To begin, choose a game on your TV and follow the directions to connect", but with no matching functionally currently built into the main Netflix app, that's as far as things go.

ZacBobisKing, the only user to have so far left an App Store review for the Netflix Game Controller in the UK, entirely reasonably declares the app to be "useless" in its current state, leaving it a furious single star. I don't think anyone would disagree.

There is, however, one additional glimpse at how the Netflix Game Controller will likely function when the time is right, courtesy of a single App Store screenshot. It displays a virtual gamepad set-up, featuring a colour scheme vaguely reminiscent of a GameCube controller, that'll presumably be the default layout for those wishing to greasily thumb their way through the likes of Oxenfree 2, Shovel Knight Pocket Dungeon, and Raji: An Ancient Epic using their phone.

Those are just three of the 70+ sometimes overlooked games Netflix has added to its streaming service since dipping its toes into the world of gaming back in 2021. In those early days, Netflix repeatedly stressed its initial focus would be on mobile, but, in recent times, it's been making moves suggesting its gaming ambitions are starting to grow.

Alongside a number of notable studio acquisitions – including Triple Town and Cozy Grove developer Spry Fox, The Walking Dead mobile developer Next Games, and Oxenfree creator Night School Studio – Netflix has established its own internal development team to create "world class" titles, at least one of which appears to be a triple-A PC game. Netflix's sudden focus on the big screen through the launch of its Game Controller app, even if it doesn't currently do anything, is clearly a continuation of those escalating plans.

Netflix has offered no indication of when its new Game Controller app might move beyond a "useless" (thanks again, ZacBobisKing) curio, but I've reached out for comment.