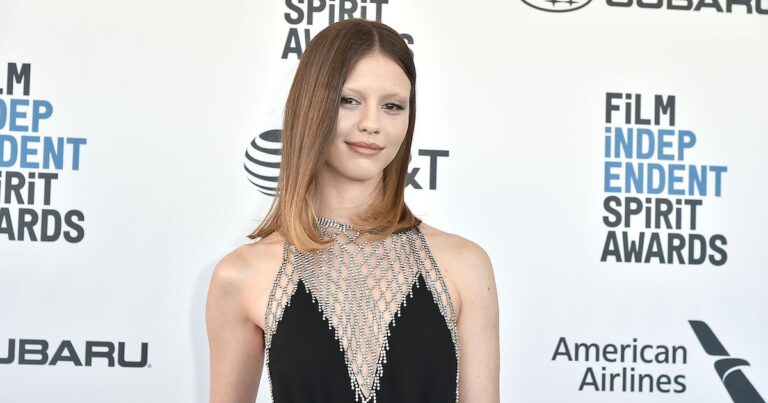 Anthony Nash

Curated From www.comingsoon.net Check Them Out For More Content.

Mia Goth's Blade character was a mystery when it was announced that she would be starring in the upcoming Marvel Studios movie. However, we now know who she will play inside the Marvel Cinematic Universe thanks to a report from Above the Line's Jeff Sneider.
During the most recent episode of The Hot Mic Podcast, Sneider noted that he'd heard Goth will be playing Lilith in the upcoming film. While there are two different Liliths in the world of Marvel Comics, Sneider noted that Goth would be playing Lilith Drake, who is the daughter of Dracula, and not the powerful sorceress Lilith.
However, it's unclear whether or not this will end up being the case for Mia Goth's Blade character. Marvel Studios might end up merging the two Lilith characters into one, as they have done sometimes in the past.
Goth made her feature debut in 2013's Nymphomaniac. Since then, she's found success through Ti West's X trilogy of horror movies, which see her star in the upcoming MaXXXine to close out the franchise, and a number of well-received roles in movies such as The Survivalist and Emma. The English actress also received praise for her performance in Infinity Pool earlier this year.
Blade's production had a turbulent period late last year, with director Bassim Tariq leaving the project in September. Originally set to release on November 3, 2023, the movie ended up being delayed to September 6, 2024.
Yann Demange is now set to direct Blade from a script by Michael Starrbury. The film is set to be part of Phase Five of the Marvel Cinematic Universe, which will also contain Captain America: New World Order and Daredevil: Born Again.
The Blade trilogy from New Line Cinema helped shepherd comic books and superheroes to the big screen. Combined, the three films brought in over $400 million at the global box office. Blade was created by writer Marv Wolfman and artist Gene Colan as a supporting character in the comic book The Tomb of Dracula #10 in July 1973.