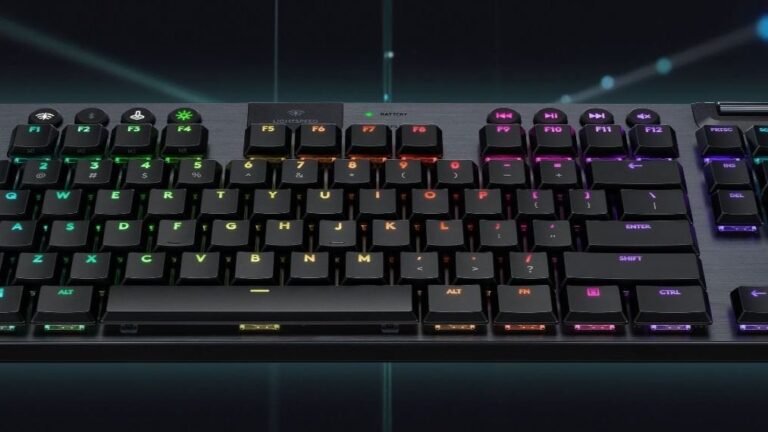 Anna Williams

Curated From geektyrant.com Check Them Out For More Content.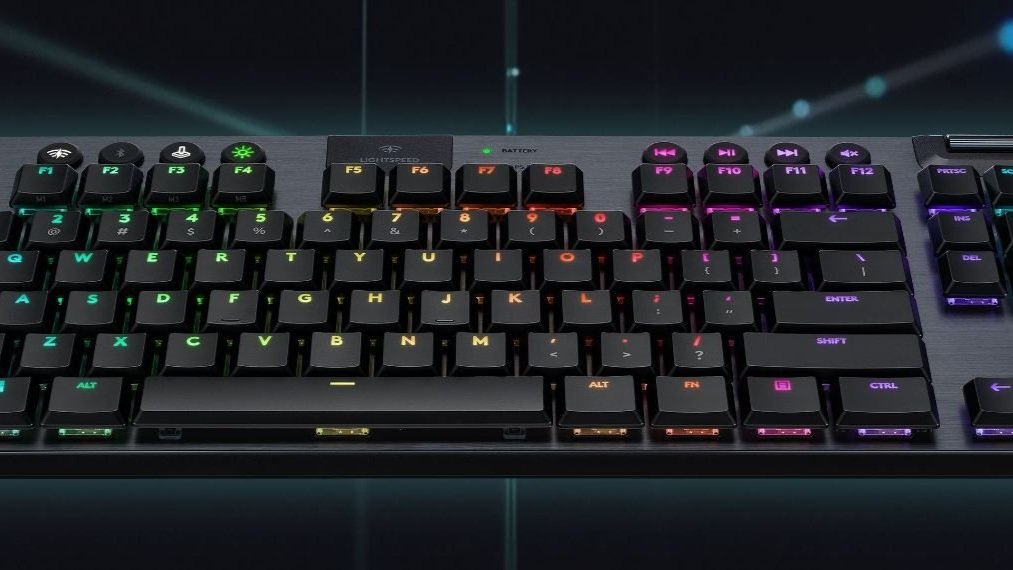 Logitech recently sent me one of their G915 Lightspeed Wireless RGB Mechanical Gaming Keyboards to review and it has been a great keyboard. It's easy to set up, use, and it has some fun features.
One of the first things I look for in a piece of tech is how easy it is to set up and get going. This one was very simple. You can use either the Lightspeed connection or the bluetooth depending on your preference. I recommend the lightspeed connection since the connection is better and you can use one dongle to connect multiple devices (I use it to connect my logitech mouse).
I appreciate how straight forward the buttons along the top are in telling you what they do. Activating gaming mode for example you just tap the button that looks like a joystick and that's it, very easy. I also really like that the volume control is a roller, it makes adjusting the volume really fast and less annoying than hearing a clicking button. The clicking if you get the clicky version is very satisfying for typing though if that's something you like.
I do also really appreciate not only having a play/pause button, but a rewind and skip option readily available along the top. It works great for Spotify. I'm a little disappointed that on YouTube the rewind and fast forward will only let you go back or skip ahead in videos in a playlist, but the play/pause button works just fine. You can also adjust the brightness of the lights with the brightness button, but you can also hold it down and press your 0-9 keys to get different effects as well as using your – and + keys to adjust the speeds. This was pretty fun to play with and makes for some quick keyboard light adjustments.
Speaking of lighting, this keyboard comes with a lot of possibilities. While you can't do a ton with just the keyboard itself, the G Hub app will allow you to customize it with tons of different colors and lighting effects. It does also come with onboard memory, so if you are switching over devices you can keep all your settings which is great. 
There are just a few downsides I have found to the keyboard. For me personally, I can't seem to get it to rest at the right angle. There are two different heights you can adjust it to, so this will really come down to a personal preference sort of thing depending on you and your wrist rest situation. I also have trouble with keeping the lowest height setting feet up when moving the keyboard around my desk. If you are like me and shift it around a lot to work on other things at your desk keep in mind you may need to flip those feet out again. I don't really have that problem with the taller setting which is good. Another downside is also a personal preference, I wish that the symbols that don't light up were put on with a higher contrasting color. I understand aesthetics, but it's hard for me to read the symbols quickly. My office tends to be a little dark which is definitely not helping things, I just wanted a little higher contrast. But if you have a well lit office and better eyesight than me, you probably won't run into any trouble. My last downside is every so often I manage to get a button to press without making the click. It's super weird and doesn't happen very frequently at all, I'm not totally sure how I manage to do it to be honest. Just every once in a while I'll brush my hand just right across a key and it activates. 
Overall, I really like this keyboard. It's easy to use, the buttons are quick and responsive, and the color settings are really fun to play around with. My main complaints with it are down to personal preference honestly, and even then I still think it's a great keyboard. I would give it an 8/10. You can get yours from Logitech for $229.99 today.