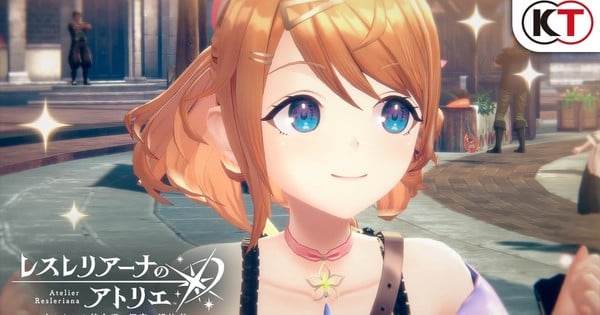 Curated From www.animenewsnetwork.com Check Them Out For More Content.

Trailer streamed for game launching in 2023 in Japan
---
Koei Tecmo and Gust announced on Tuesday a new game in the Atelier series titled Atelier Resleriana: Wasurerareta Renkinjutsu to Kyokuya no Kaihо̄sha (Forgotten Alchemy and the Liberator of the Polar Night) for iOS, Android, and PC via Steam. Akatsuki Games is co-developing the game. The game is scheduled for a 2023 release in Japan. The companies streamed a trailer:
The story follows fledgling alchemist Resna (pictured below), her best friend and beastgirl knight Isana, self-proclaimed "handsome adventurer" Roman, and Resna's alchemy teacher Saskia. Resna aims to bring the forgotten art of alchemy to the world.
The game's cast includes:
Takahiro (Yuki Yuna Is a Hero, Chained Soldier) is in charge of the story and series composition. Series creator Shinichi Yoshiike is supervising. Umiu Geso (Cardfight!! Vanguard, Fire Emblem Heroes) and tokki are designing the characters.
Koei Tecmo Games' Gust brand's Atelier Ryza: Ever Darkness & the Secret Hideout launched for the PlayStation 4, Nintendo Switch, and PC via Steam in North America in October 2019. The game launched in Europe in November 2019, and in Japan in September 2019.
The game is inspiring a television anime adaptation that premiered on July 1. Crunchyroll is streaming the anime as it airs.
Koei Tecmo America released Gust's Atelier Ryza 2: Lost Legends & the Secret Fairy game in January 2021 for PS4, Switch, PC via Steam, and digitally for PlayStation 5. That sequel was set three years after the first game in the franchise.
The Atelier Ryza 3: Alchemist of the End & the Secret Key (Ryza no Atelier 3 ~Owari no Renkinjutsushi to Himitsu no Kagi~) game was originally scheduled for release in Japan for PS5, PS4, and Switch on February 22, and in the United States on the same platforms and on PC via Steam on February 24. Gust and Koei Tecmo America delayed the game's PS4, PS5, and Switch release to March 23 (March 24 in the West) and the game's release on PC via Steam to March 24.
Sources: Koei Tecmo's YouTube channel, Atelier Resleriana game's website
---