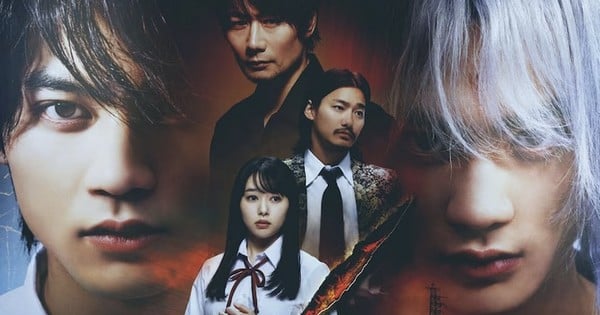 Curated From www.animenewsnetwork.com Check Them Out For More Content.

Mizuki Itagaki stars as twin brothers Senri, Kazuto in mystery thriller from
ERASED
author
---
Streaming service Lemino announced on July 31 that it is producing a live-action series adaptation of Kei Sanbe's For the Kid I Saw in My Dreams (Yume de Mita Anoko no Tameni) manga that will debut on the service on August 29. Lemino also revealed the series' extended cast and teaser video on Wednesday.
/
#夢で見たあの子のために
本編予告映像解禁💫
\

幼い頃家族を失った千里の人生を懸けた復讐
その先にあるものは千里に何をもたらすのか?#Lemino で8/29日(火)配信開始🔥

詳細👉 https://t.co/922hWQKY2H#板垣瑞生 #桜井日奈子 #野村周平 #戸次重幸 #浅香航大 #藤原樹 #板尾創路 pic.twitter.com/zflGdwdeY5

— Lemino (@Lemino_official) August 16, 2023
Yen Press publishes the manga in English, and it describes the story:
As a young child, Senri Nakajou saw his family murdered before his eyes, and he's lived for revenge ever since. From his daily activities to his studies, everything is about attaining the power and money necessary to find the killer and make him pay-even if it means getting a little dirty himself…
The cast includes:
Mizuki Itagaki as twin brothers Senri and Kazuto
Hinako Sakurai as Enami Kotogawa, Senri's childhood friend
Shigeyuki Totsugi as Yūji Yūki, Senri and Kazuto's father
Aki Nishihara as Mitsue Yūki, Senri and Kazuto's mother
Itsuuji Itao as Kenichirō Komatsu, a detective assigned to the case of Senri's father and mother
Shūhei Nomura as Wakazono Masayasu, a detective involved with the case
Mizuho Shiromiya as Saki Tajimi, a junior detective under Wakazono
Itsuki Fujiwara as Akatsuki Sejima, Senri's friend and confidante
Mayu Miyamoto as Riko Watarai, Kazuto's neighbor and confidante
Kazuki Horike as Nishi Naitō, Senri and Sejima's friend
Joey Iwanaga as Masahiro Totsuka, Senri and Sejima's friend
Takara Sakumoto as Tatsuhiko Itakura, the heir of the Itakura crime group
Kōdai Asaka as Masamune Katō, Tatsuhiko's bodyguard
Shōji Mochida as Kanaumi, a loanshark
Fuyuki Moto as Makoto Chūjo, Senri's maternal grandfather, who runs a small grocery
Yoneko Matsukane as Etsuko Chūji, Senri's maternal grandmother, who runs a small grocery
Tsuyoshi Nakakuki is directing the series, with scripts by Daisuke Hosaka. Tarō Makido is composing the music.
Sanbe (ERASED, Island in a Puddle) launched the manga in Kadokawa's Young Ace magazine in July 2017, and ended it in July 2022. Kadokawa published the manga's 11th and final compiled book volume in September 2022. Yen Press published the 10th volume on May 23. The manga made the shortlist for the Stan Lee Excelsior Award in 2020.
Sources: Comic Natalie (link 2), Lemino Twitter account
---