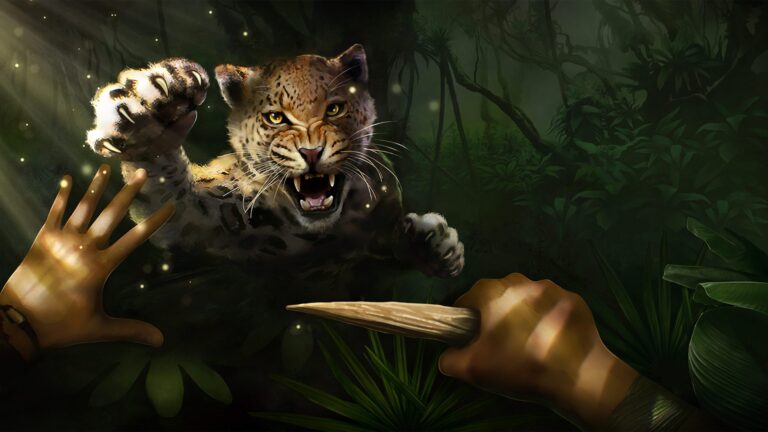 Mateusz Orman-Janowski

Curated From blog.playstation.com Check Them Out For More Content.

We're happy to announce that Green Hell VR for PS VR2 is coming out on August 15.
Are you ready to survive in the Amazon? Exciting challenges await.
Our game allows you to experience a wonderful and unforgettable adventure that not only puts you to the test, but also enables you to have fun with various mechanics. Cook, fight, hunt, build, and do everything possible to survive. Check out the latest trailer showcasing some exciting gameplay features.
Begin your thrilling escapade by exploring the rainforest and enjoying the sights. The jungle can be gorgeous, so explore every nook and cranny. But always stay vigilant if you want to survive.
During your tour, look for various materials to help make the Amazon your new home. Awaken the do-it-yourselfer in you and build your first shack. You can relax here before venturing out to face the challenges. Remember to make a campfire to warm yourself and cook healthy meals.
Green Hell VR takes you to the heart of the biggest rainforest on Earth, where you must use any means possible to stay alive. While you're out hunting, take some time to gather useful resources. Find and crack coconuts to get a much-needed drink and stay hydrated. Make sure you find the right food sources with the help of the handy Smart Watch. Not only does it tell you the time, but it also features GPS and a macro element scanner.
The Amazonian forest is dangerous. Many predators lurk here. You never know when a bow or spear might come in handy. Try to craft some weapons to help you deal with the wildlife. If not, sorry, but you're nothing more than a potential snack.
It is a good idea to deal with threats, or a future dinner, from a distance. Craft a bow and become a master marksman. Shooting arrows in VR is a very rewarding experience. It doesn't matter if you use a bow or an axe. What matters is to get out of every situation alive.
Green Hell VR is all about survival. You have to be careful almost all the time. The threat is constant – it may come from predators lurking in the shadows, through contaminated water, to some hungry parasites ready to munch on you, so remain extra vigilant. It's all here to create an engaging sense of fulfillment and satisfaction as you do everything you can to stay alive and beat the odds.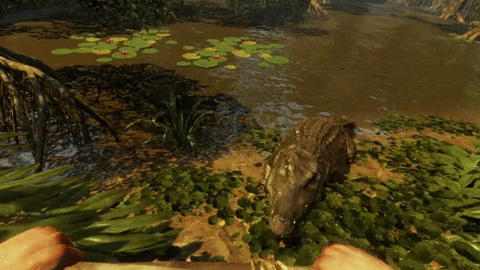 It's hard to avoid getting hurt or falling sick in the jungle. But even if it happens, you can still deal with this. You can create makeshift bandages or even make healing concoctions from a variety of herbs. However, only some plants will work well for you if you know how to use them, so always be careful when preparing nutritional food, soups, and brews.
PS VR2 lets you experience all of this with stunning visuals and fluid gameplay. The amazing technology behind the PS VR2 Sense controller lets you feel every impactful action. Even the pull of a bowstring becomes impressively immersive with haptic feedback. Everything feels intense, including hunting, fighting, and even your own heartbeat. It just feels like you're there.
There's a lot to look forward to in Green Hell VR. There is much more to discover, and you will be amazed by the richness of our game when you experience all the different features we have to offer. We're really excited and can't wait for you to immerse yourself in the world of Green Hell VR on PS VR2. The Amazon is calling!