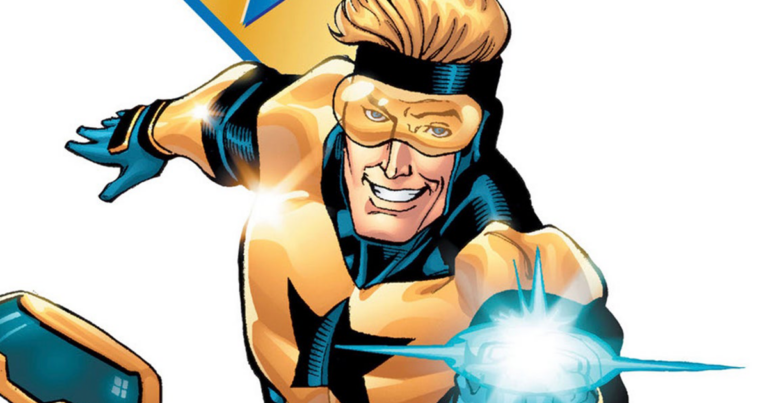 Spencer Legacy

Curated From www.comingsoon.net Check Them Out For More Content.

Director and DC Studios Co-CEO James Gunn has dispelled another DC Universe casting rumor and clarified a statement involving RackaRacka's Danny and Michael Philippou.
Gunn was asked over Twitter about how true a statement from Talk to Me directors Danny and Michael Philippou, who run the Australian YouTube channel RackaRacka, was. In a now removed stream, Danny Philippou stated that the duo met with DC and was offered a project, but that they "decided not to go for it at the moment" to focus on "original material for the time being."
Gunn responded and clarified that the Philippous met with DC Studios executives but never met himself or Co-CEO Peter Safran and that DC never offered the duo a project. He then suggested that they may have turned down pitching.
Another casting rumor also popped up, this time about the upcoming Booster Gold series. The rumor claimed that Breaking Bad's Aaron Paul was in talks to star in the series, that he might cameo in August's Blue Beetle movie, that the series is aiming for a late 2025 release date, and that DC Studios has chosen a showrunner who has not worked on any Marvel or DC projects.
Gunn shut the rumor down, stating there's "zero truth" to it. The director stated that he "personally and professionally" likes Paul a lot, but that him being Booster Gold has never been discussed, and that the rest of the rumor is "100% made up."
The DC Universe's first phase, called Chapter One: Gods and Monsters, will feature a multitude of different movies and television shows. A few of the announced projects include a Batman and Robin-focused movie called The Brave and the Bold, a Supergirl movie titled Supergirl: Woman of Tomorrow, a Swamp Thing film, and multiple TV shows.