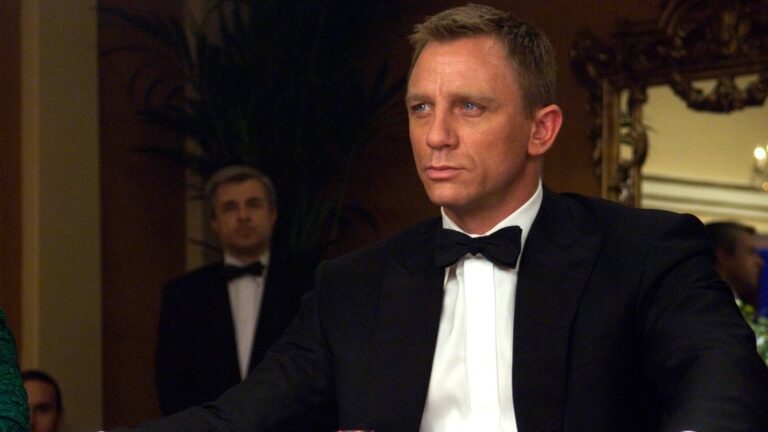 Joey Paur

Curated From geektyrant.com Check Them Out For More Content.


Now that Daniel Craig is done with playing James Bond, the franchise-producing team is on the hunt for the next actor to take on the role of 007. Producer Michael G. Wilson has said that they are looking for a "thirty-something" actor to fill the role of Bond. At one point, though, before they cast Craig in the role of Bond, they were looking to go younger, but that obviously didn't work out.
During a recent interview with Radio Times, longtime casting director for the Bond franchise, Debbie McWilliams, explained why younger actors don't really work for James Bond. When they were looking at younger actors she said that they lacked the gravitas and mental capacity of the character. She said:
"When we started, it was a slightly different feel. We did look at a lot of younger actors, and I just don't think they had the gravitas. They didn't have the experience, they didn't have the mental capacity to take it on, because it's not just the part they're taking on, it's a massive responsibility. So we kind of scrubbed that idea and went back to the drawing board and started again."
The team ended up casting Craig, who was in his 30s at the time. He was great in the role, but when his casting was first announced there were a lot of unhappy fans who didn't think he was the right actor for the part. But then, everyone fell in love with him. When talking about the first initial reaction, McWilliams said:
"It was unbelievably negative, I have to say. The press response was awful and I felt so sorry for him, but in a funny kind of a way I think it almost spurred him on to do his damndest to prove everybody wrong."

"The whole way through the film, stuff would come out about [how] he couldn't walk and talk, he couldn't run, he couldn't drive a car properly, so much stuff which was completely and utterly untrue. And he just kept his head down, got on with the job and then the film came out and everybody went, 'Oh wow, I think we quite like him after all.'"
Craig went on to have a great run as Bond and starred in a total of five 007 movies. Now, everyone is wondering and speculating who will play Bond next! In regards to that, producer Barbara Broccoli previously said:
"When people go, 'Oh, who are you going to get?' it's not just about casting an actor for a film. It's about a reinvention, and 'Where are we taking it? What do we want to do with the character?' And then, once we figure that out, who's the right person for that particular reinvention?"
McWilliams went on talk about how most James Bond actors that have been cast are relatively unknown on a mainstream film level when they are cast:
"Timothy Dalton was known, but he was known as a Shakespearean actor, really. Pierce [Brosnan] was known, but that was basically from television. Roger Moore was known from television. Sean Connery wasn't [known] – nobody had ever heard of him. A certain audience had heard of Daniel Craig, but much more the kind of independent cinema audience. He hadn't done any huge commercial film at all, really – [2004 film] 'Layer Cake' I suppose was the most popular, should we say, of the things he had done prior to Bond, but he wasn't a hugely well-known actor."
In regards to younger actors, it's really kind of sad that there are no young actors out there that actually have what it takes to play James Bond.