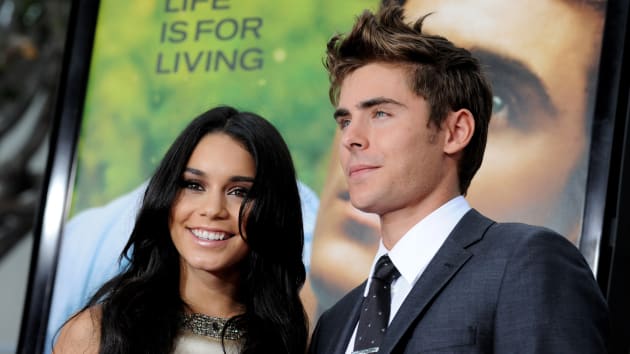 Paul Dailly

Curated From www.tvfanatic.com Check Them Out For More Content.


This week, the final season of High School Musical: The Musical: The Series premiered on Disney+.

Unfortunately, Zac Efron and Vanessa Hudgens didn't join their co-stars from the original movies to make a cameo on the spinoff.

But that doesn't mean we didn't get any indication about where Troy and Gabriella's relationship is in 2023.

Corbin Bleu, Monique Coleman, Lucas Grabeel, Bart Johnson, Alyson Reed, and Kaycee Stroh returned to play themselves. 

The group also resurrected their High School Musical roles as Chad Danforth, Taylor McKessie, Ryan Evans, Coach Jack Bolton, Ms. Darbus, and Martha Cox, respectively.

The returning faces popped up at East High to shoot High School Musical 4.

There were hopes that Efron and Hudgens would make surprise appearances for at least one scene, but it didn't happen.

The closest we got to Troy and Gabriella was a sad update about their relationship, courtesy of Corben.

"It is our 15-year high school reunion," he explained.

"My character Chad is married to Taylor. Martha is a world-class choreographer. Ryan is happily partnered."

"Troy and Gabriella are in couples' therapy," Troy added.

It's hard to believe the pair have spent so much time off-screen, and we're being told their relationship is very much on the rocks.

Then again, maybe the creatives wanted to add a real-world element to the narrative.

But still. It sucks knowing the pair that battled to stay together despite some significant hurdles are on thin ice.

The only positive we can take from it is that they are working together to repair their relationship.

It'd be worse hearing they gave up and moved on, but sometimes, that's just how life works.

The people you expect to be in your life forever can become a distant memory.

As huge fans of Troy and Gabrielle, we hope they make it work.

Their relationship woes may be charted if Disney+ ever orders a follow-up to High School Musical 3.

We know High School Musical 4 is canon, thanks to the meta-as-hell HSM: TM: TS.

What a tongue-twister of a title!

News of the Disney+ series' demise broke earlier this summer.

"After four years at East High, it's time to graduate. This will be our final, endgame season," series creator and executive producer Tim Federle shared on social media earlier this summer.

"This show brought the most extraordinary cast—and crew, and collaborators—to my life. To the fans, who embraced our super-meta series: we 'don't not love you.' We can't wait to share this epic 4th act with you all."

What are your thoughts on this Troy and Gabriella update?

Are you as ANNOYED as we are?
Paul Dailly is the Associate Editor for TV Fanatic. Follow him on Twitter.