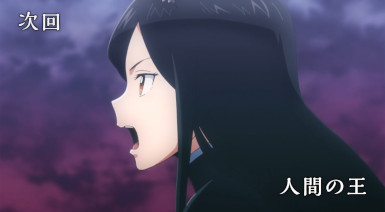 Pancakes

Curated From randomc.net Check Them Out For More Content.

「襲来」 (Shuurai)
"Invasion"
While the weekly happenings in Helck have me inching towards this being a preferred binger over weekly watch, I cannot deny the twinge of excitement for when Tuesday rolls around. There's just something about this mix, whether it be the gradually growing mystery (even with the reveals to date) or the comedy that continues bordering on the right side of British dry. As said before I have no idea if the interest will truly last, but Helck is sure making a play for it.
With how much Helck has proven its love of rug pulls to date, I doubt few will find surprise in knowing the big bad village chief was in fact anything but. Quite so. Antsy parochial rabble angry at foreign intrusion? Please, we're isolated, the populace is bored, and you remember full well Helck didn't wind up with all the house fixings just out of hand. Outside of slight chuckles however the main point of this tangent was arguably to show Helck himself in a different light. If words are to be fully believed he's on the run from former friends and colleagues who effectively gave into heroic desire, wants to put a stop to their rampage, and sees, if not proper friends, at least people in the likes of Vamirio who share a similar set of beliefs. For all it aligns with what we've heard to date from Azudora and Asuta, I'm not fully convinced this is all there is to it (there's still one brother of Helck's to account for at minimum), but Vamirio's fears are certainly being worn away in tried and true anime protagonist fashion. Will be interesting seeing just what that so-called Great Witch of the island has to discuss.
Supporting this train of thought as well is the enemy itself and the reveal per say of this arc's big bad. While there's plenty of unknowns regarding how humanity's king managed to power up his entire populace into angelic heroes – and for what specific purpose (killing the demon king isn't reason enough) – it does explain empty cities, opponents of variable skill, and why Helck would be capable of openly defying them in favour of demonkind. As mentioned I don't fully expect this is all to it and that something else more complex is at work under the surface, but so long as the path to the great reveal involves Vamirio going hot to cold in the blink of an eye and Azudra doing, well, the usual, it's an adventure I have few complaints about.
Now if only next Tuesday could hurry up in arriving.
Preview