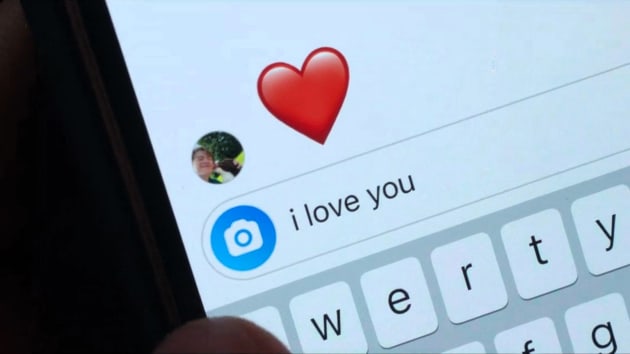 Denis Kimathi

Curated From www.tvfanatic.com Check Them Out For More Content.


Season finales are tricky to pull off, but one thing that has become clear after watching many bad ones is that no one needs huge cliffhangers or shocking deaths.

Heartstopper's allure has always been that even when things are bad, there is always the possibility of life getting better, and they always do in this world.

Heartstopper Season 2 Episode 8 delivered on all its promises as the kids went to prom, Charlie and Nick hand-in-hand as boyfriends. It resolved some of the hanging storylines but hinted at the direction Heartstopper Season 3 might take.

But first, on Instagram, Nicholas Nelson made it official that he was Charlie Spring's boyfriend and Charlie Spring was his boyfriend.

He made the post with a smile and used a picture that captured how happy he was to be with Charlie.

The post was a significant moment for him. It was what he'd been stressed out and working towards for most of Heartstopper Season 2.

He had come out to his friends and family in person, but he didn't owe anyone coming out. Sharing it with his friends and family was not out of duty but out of love. He wanted them to know something special about it.

The rest of the world can find out for all he cared on Instagram.

The reaction was mostly positive, but nothing could steal the joy he felt at that moment.

The perks of dating a rugby lad are numerous, but the biggest for Charlie was that he could jump into Nick's arms without fearing Nick would drop him. And he took advantage of that.
This is the best my life has ever been. I don't have to hide my amazing boyfriend anymore. I'm not getting bullied. Everything's perfect.

Charlie

Nick had periodically swept Charlie off his feet but never has Charlie jumped into his arms so much in one episode.

Charlie was happy everyone knew Nick was his boyfriend, and everything was perfect (like the episode's name) now.

That didn't mean there wouldn't be some awkwardness here and there, but they took it in stride.

Nick Nelson was happy, and that he knew to be true. Yet he couldn't shake his concern about Charlie and his relationship with food.

And in as much as he wanted to help, he didn't know a lot, so he went to someone who's been there since they were wee little boys talking about Radiohead.

I already awarded Nick the Boyfriend of the Year award, but here's why he deserved to keep it.

He knew very well how personal an eating disorder could be, so even when he talked to Tao about Charlie, he approached the topic cautiously.
But I've done so many things that were scary in the past few months because you were there, holding my hand. And I wanna be that for you too. Like, you're my boyfriend. Char, can you just please, please promise me?

Nick

He felt around to grasp anything suggesting Tao knew about the eating disorder, and when he didn't, he didn't bring it up.

Seeing Nick and Tao talk where the conversation was not Tao warning Nick not to play with Charlie's feelings was refreshing. Tao had spent so much time protecting Charlie that he missed that Nick was doing that too.

Nick has a calmness around him that helps people open up to him, and we finally learned why Tao cares about his friends so much.

The conversation turned to Charlie's bullying-filled past, and Nick pinpointed what the problem could be. Charlie still carried the effects of the bullying.
But I've done so many things that were scary in the past few months because you were there, holding my hand. And I wanna be that for you too. Like, you're my boyfriend. Char, can you just please, please promise me?

Nick

Prom was supposed to be an event to behold, but it wasn't what everyone thought it would be.

Nick and Charlie imagined having an epic night, dancing together and sweeping each other off their feet.

Tara imagined spending the evening with Darcy as they outshone everyone like the queens of prom they were.

For Isaac, it was like an atheist attending a religious congregation and watching everyone do their little rituals.

But for Elle and Tao, however, they lived the dream.

They had an epic night, dancing and sweeping each other off their feet. They outshone everyone like the queen and king of prom they were. They were the leaders of the congregations and led the rituals.

Charlie realized they had been performing for the rest of the world. He thought everyone wanted to see Nick and Charlie, the newest couple at Truham. But the truth was that most people cared about having a good time with their sweeties and friends.

And that's what Charlie wanted. So, the party moved to Nick's.

Tara was not having fun without Darcy, so she went to look for Darcy at home and met the mother. Everything finally fell into place. The reason Darcy never brought Tara to her house was clear. And Tara didn't blame.

The privacy, safety, and comfort Nick's house offered allowed them to get better acquainted and check in with each other. And they emerged stronger. Darcy won the Girlfriend of the Year award for being brave enough for two people.

The night was perfect as couples played games and cuddled. Isaac dived into literature about what being asexual meant, and he also had fun.

Everyone retired to their homes as the night ended, leaving Nick and Charlie.

Throughout Heartstopper Season 2, Charlie had been the supportive boyfriend, taking care of and putting Nick first. It hadn't gone unnoticed and unappreciated. Nick knew he had to broach the eating subject sooner rather than later because it was concerning.
Charlie: You went to rugby summer camp?
Nick: When I was 12. I think I had a crush on the instructor. You know, I didn't realize it at the time, but looking back now, I was obsessed with him, so I tried really, really hard and, uh, got that trophy for being the best team player.

His method of approaching issues was truly marvelous. If he didn't become a professional rugby player, Nick Nelson had a future in psychiatry and mental health. He was naturally that good.

And maybe it was only with Charlie, but still.

He got Charlie to open up about how bullying affected him. It was monumental. Charlie had never shared anything about it with anyone. Not even Tori or Tao.

It meant that he trusted Nick more than anyone else.

But Nick felt something more. He was awed by Charlie's strength. He had noticed that in Heartstopper Season 1 and wished he'd met Charlie when he was younger. Maybe some of that strength would have rubbed off on him.

But he was also strong in his way.

He looked at Charlie, and then it dawned on him. It had been there for a while. He loved everything about Charlie Spring. He loved …
Nick: I love your hair so much.
Charlie: Nick. I really need to go.
Nick: I love your eyes.
Charlie: For God's sake.
Nick: I love…

Sarah returned and interrupted his train of thought, but the feelings remained.

As Charlie walked home, he felt it too. So, he composed a message to express his love for Nick. Will he express his feelings or respond to Nick's interrupted confession?

The episode ended on an exciting note. There was a cliffhanger, but it was the kind that made you giggle at the thought of the resolution in the succeeding season.

On a scale of one to ten, how excited are you for the next chapter in these not-so-kids' anymore lives?

What will the future look like without Elle in the friend group?
Elle: I wanna go to Lambert.
Tao: I know.

Are you excited to see how Isaac settles into his newfound identity?

Imogen and Sahar. Did you see that coming?

Hit the comments section.
Denis Kimathi is a staff writer for TV Fanatic. He has watched more dramas and comedies than he cares to remember. Catch him on social media obsessing over [excellent] past, current, and upcoming shows or going off about the politics of representation on TV. Follow him on Twitter.