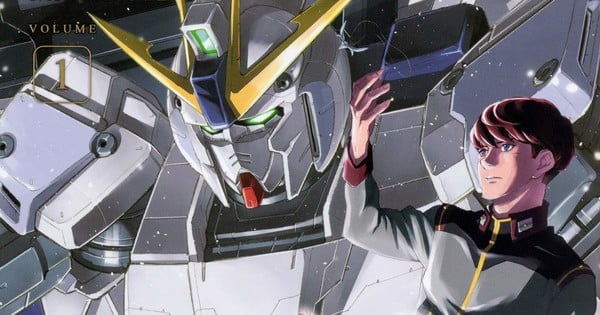 Curated From www.animenewsnetwork.com Check Them Out For More Content.

Manga adaptation of film launched alongside film in November 2018
---
The September issue of Kadokawa's Gundam Ace magazine revealed on Wednesday that Kōzō Ōmori's manga adaptation of the Mobile Suit Gundam Narrative (Kidō Senshi Gundam NT) anime project is approaching its "last battle." The manga's 11th compiled book volume will ship on August 25.
Right Stuf and Nozomi Entertainment released the film on Blu-ray Disc in North America, with a special edition release in 2020, and a new release in June 2022. Right Stuf describes the anime:
U.C. 0097, one year after the opening of "Laplace's Box." Despite the revelation of the Universal Century Charter that acknowledges the existence and rights of Newtypes, the framework of the world has not been greatly altered.

The conflict later dubbed the "Laplace Incident" is thought to have ended with the downfall of the Neo Zeon remnants known as the Sleeves. In its final battle, two full psycho-frame mobile suits displayed power beyond human understanding. The white unicorn and the black lion were sealed away to remove this danger from people's consciousness, and they should now be completely forgotten.

However, the RX-0 Unicorn Gundam 03, which disappeared two years earlier, is now about to show itself in the Earth Sphere once more. A golden phoenix… named Phenex.
Ōmori launched the manga in Gundam Ace in November 2018. Kadokawa published the manga's 10th volume on March 25.
The anime film opened in Japan in November 2018. Fathom Events and Sunrise screened the film in the United States with an English dub in February 2019. Sunrise worked with NYAV Post to produce the English dub for the anime.
Source: Gundam Ace September issue
---
Disclosure: Bandai Namco Filmworks Inc., a wholly owned subsidiary of Bandai Namco Holdings Inc., is a non-controlling, minority shareholder in Anime News Network Inc.
---
Disclosure: Kadokawa World Entertainment (KWE), a wholly owned subsidiary of Kadokawa Corporation, is the majority owner of Anime News Network, LLC. One or more of the companies mentioned in this article are part of the Kadokawa Group of Companies.
---