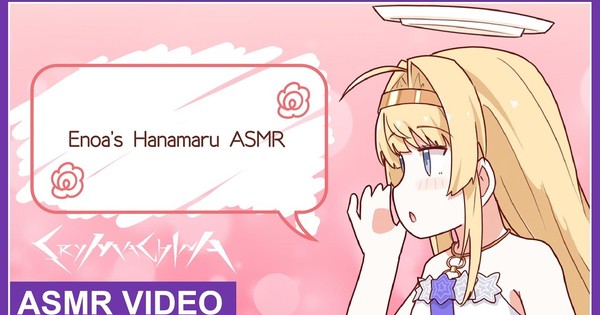 Curated From www.animenewsnetwork.com Check Them Out For More Content.

PS5, PS4, Switch, PC game launches in West on October 24
---
NIS America began streaming on Tuesday a video for FurYu's CRYMACHINA, a new action role-playing game for PlayStation 5, PlayStation 4, Nintendo Switch and PC via Steam. The video features ASMR by the character Enoa. (ASMR or Autonomous Sensory Meridian Response is the nerve-tingling or relaxing sensation one gets in response to stimuli such as certain sounds or sights.)
The game will launch in the West on October 24. The game debuted in Japan on July 6.
NIS America describes the game:
CRYMACHINA is sest in the future, long after mankind's extinction, within a vast, outer-space structure known as Eden. Here, self-evolving, artificial life forms called Deus ex Machina operate with a single goal. To achieve Human Restoration. However, when the overseer of Eden, the first Deus ex Machina, Propator, is lost… Its disappearance opens a rift between the remaining Dei ex Machina.

Become a Real Human to survive.
The game will get a limited edition as well as a deluxe edition that includes a mini art book, digital soundtrack, and reverse cover.
The game will feature Japanese audio and English text.
---