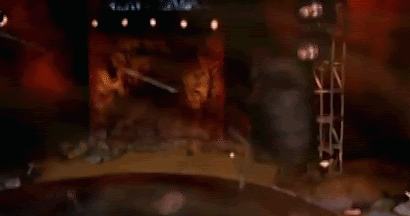 Curated From randomjpop.blogspot.com Check Them Out For More Content.

August 12, 2023 will mark the 21st anniversary of the Sugababes' UK number 1 hit single "Round Round".
21 YEARS OLD.
Wow. I feel old and crusty. I remember when this song first dropped. I still have the CD with that cover of Keisha in them fucking cowgirl fucking boots bitch.
"Round Round" was and still remains a great pop song. And it was the song which provided a crucial tipping point for the group. Not only did the song prove that the success of the Sugababes 2.0's debut "Freak Like Me" not a fluke, but that the group was capable of the reinvention it needed to fully define what the Sugababes are all about – appealing to new audiences, but without alienating their old fans and compromising the sound they had previously established.
The Sugababes' cover of "Freak Like Me" was great. Not just as a song, but because the execution of it was so weird and unique in a way which allowed it really cross over in a way that only the Sugababes could get away with. But it was also an incredibly smart choice of single to comeback with, because it felt very much like something Sugababes 1.0 would have released, but with a cool edgy twist without even trying. It was a great 'We're still here and shit ain't changed even though that ginger girl is gone and things have changed' song.
But "Round Round" was when the Sugababes went from that cool girl group on the fringes of pop, to THE it girls of pop who had thrown down the gauntlet as the ones to watch. They took the banner and became the girl group of the UK.
When the Sugababes came onto the scene with "Overload", the critical response was very loud and very clear. It was not the number 1 hit that it deserved to be. But everybody, their mother and their gay cousin knew the song. Nobody knew what they chorus meant. (Train comes for the madman, what-now!?). But everybody knew the words to it. However, despite "Overload" being so well received and widely known up and down the country, the Sugababes were kinda in limbo not longer after. "Overload" stuck, but the follow up singles didn't manage to stick in quite the same way. Not even remotely close. A similar sort of thing happened with "Freak Like Me". For its critical acclaim and commercial success, it didn't leave that big of a mark. But "Round Round" was a big ol' mark. One so big that it would become the new basis for the Sugababes' sound going forward. In addition to making the Sugababes the template that record labels would use for a bunch of girl groups who would follow.
"Round Round" was also responsible for the major kickstart of the songwriting and production team Xenomania, headed up by Brian Higgins. Not only would Xenomania go on to work for the Sugababes for their next three albums, but their work on "Round Round" would become the genesis for Girls Aloud's sound.
"Round Round" was such a cool, quirky and different take on a pop song, that Xenomania would be brought in to helm Girls Aloud's debut single "Sound of the Underground", which would not only become a number 1 hit in the UK, but shock everybody at how good it was for a group who came up through a reality talent show. And interestingly, even the music video is kinda similar to that of "Round Round". Although I will admit that this is a stretch given how common performing-with-a-band-and-microphone videos are.
Xenomania would go on to handle Girls Aloud's music almost exclusively. This overlap with the Sugababes did result in some of their songs sounding unfittingly similar. The Sugababes' "Red Dress" and "My Love is Pink" sounded way too much like Girls Aloud songs. And "Call the Shots" sounded like a Sugababes song. But it was great for Xenomania though, as they had a very identifiable sound which was great for Girls Aloud, because it was their sound by proxy. The Sugababes' impact y'all.
"Round Round" still sounds great to this day and will continue to stand the test of time. And whilst it's not a Sugababes' song I play quite as much as I once did, I still know all the words to it, and I still think it's a fucking brilliant pop song.
Here's something else on the song some may not be aware of. The physical release of "Round Round" came with an alternative mix of the song. It's longer, features slightly different lyrics in the second verse, a longer bridge and completely different vocal takes. Honestly, the whole thing sounds like an early cut of the song. But it's cool to hear none-the-less.
---