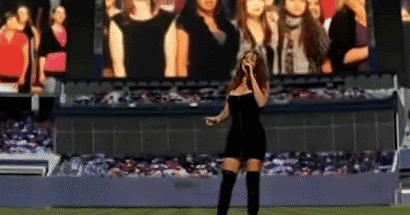 Curated From randomjpop.blogspot.com Check Them Out For More Content.

Mariah Carey's song "It's a Wrap" has become a viral sensation on TikTok, with Mariah herself contributing to the trend and bringing that Kardashian woman in on it too. The song became so popular that Mariah ended up releasing an EP for it.
But we're not going to talk about this song today. We're going to talk about another song which featured on the same album as "It's a Wrap". That song being Mariah Carey's cover of the Foreigner classic "I Want to Know What Love Is".
Following the mammoth success of her cover of "Without You" and the ridiculous success of Music Box, the album it featured on; every Mariah album would feature a cover song. This trend was bucked for The Emancipation of Mimi and E=MC², two albums which bucked a whole lotta Mariah trends. But cover were revisited for for Memoirs of an Imperfect Angel. And given that the album sounded like a rundown of vibes and styles Mariah had touched on throughout her entire career, and that this was allegedly the goal according to co-writer The-Dream; I get why a cover was featured on the album, even if it truly did not need it.
And speaking of things that we did not need…
This video is horrendous and does the song not one piece of justice.
Memoirs of an Imperfect Angel unfortunately fell victim to the shoddy rollout and poor selection of singles which fucked up E=MC². Releasing "I Want to Know What Love Is" as a single was a terrible idea. So I guess it's only fitting that it got itself a terrible video to match.
I cannot believe that this music video which looks like a a raggedy VFX shot in a Marvel Studios production was directed by Hype Williams. I thought it had to be some mistake when I saw his name listed as a director. Because I refused to believe that the man who directed Missy Elliott's "She's a Bitch", Busta Rhymes' "Gimme Some More" and TLC's "No Scrubs" directed this mess.
Def Jam really did not care about Mariah at this point in her career. Because if they had, this music video would never had seen the light of day. And it's shocking that even in 2009, record labels were still opting to not taking music videos seriously. Because as much as I do not care for the song (ain't nobody playing this over the original), a great music video still would have been a great music video. But instead we get Mariah in a VFX pre viz.
---