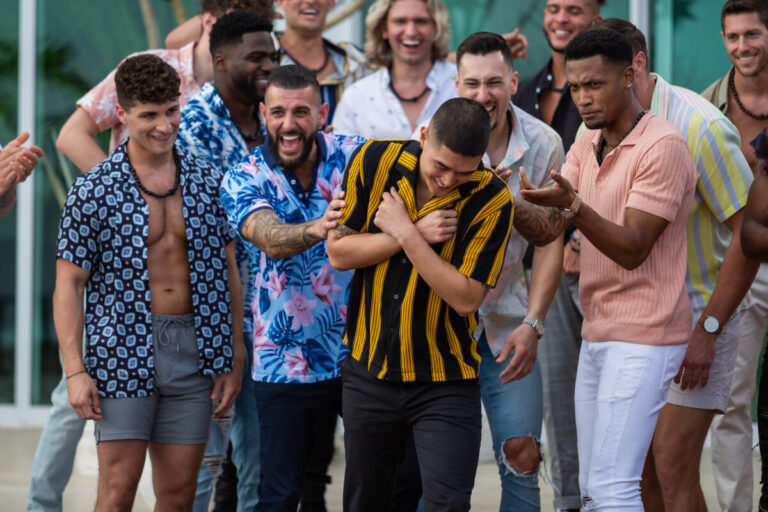 Trevor Kimball

Curated From tvseriesfinale.com Check Them Out For More Content.

Can an fboy truly change in the second season of the FBoy Island TV show on The CW? As we all know, Nielsen ratings typically play a big role in determining whether a TV show like FBoy Island is cancelled or renewed for season three. Unfortunately, most of us do not live in Nielsen households. Because many viewers feel frustrated when their viewing habits and opinions aren't considered, we invite you to rate all of the second season episodes of FBoy Island here.
A CW dating reality series, the FBoy Island TV show is hosted by Nikki Glaser. The show follows three female contestants who move to a tropical paradise. In season two, they are 26-year-old Mia Emani Jones, a dental student from Florida, Louise Barnard, a 25-year-old model from Michigan, and Tamaris Sepulveda, a 29-year-old account executive from The Bronx. They're joined by 26 men between the ages of 22 and 35. Half are self-proclaimed "nice guys" who are looking for a relationship and would split the $100k prize. The other 13 men are self-proclaimed "Fboys" who are on the island hoping to win the money all for themselves. In season two, they are Noam Atzil, Tom Carnifax, Elijah Connolly, Michael Dakessian, Jeremy Edberg, Braydon Elgar, Ilon Hao, Casey Johnson, Kyland Hewett-Newbill, Mercedes Knox, Kian Lewis, A.C. Long, Carlos Lopez, Danny Louisa, John MgBemena, Peter Park, Niko Pilalis, Benedict Polizzi, Nikolay Pranchenko, Nick Priola, Dewayne Rogers, JaBriane Ross, Jared Seay, Austin Sikora, Aaron Spady, Asanté Tait, Zachary Wambold, Nick Warfield, Brant Weiss, and Lukasz Yoder. The women navigate the dating pool together with the hope of finding a lasting love connection. By the end of the season, all is revealed — who the women choose and who walks away with the prize money.

What do you think? Which season two episodes of the FBoy Island TV series do you rate as wonderful, terrible, or somewhere between? Are you glad that FBoy Island has been renewed for a third season on The CW?
Check out our
CW status sheet
to track the smallest network's new series pickups, renewals, and cancellations. You can find lists of cancelled shows
here
.