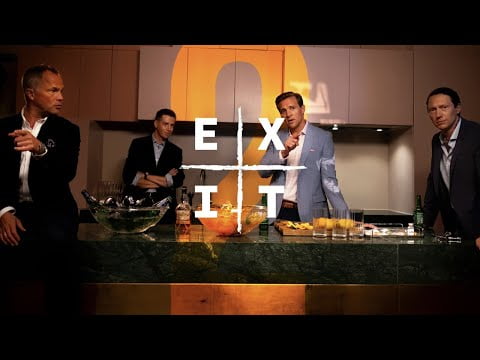 "Exit" is a Norwegian tv series about four rich friends who are successful in their careers but dissatisfied with their personal life.
The series, directed by Øystein Karlsen, debuted in 2019.
The show is intense, dark, and distressing, in it's depiction of the self-destructive actions of Norway's wealthy and powerful. The plot centers around the lives of four friends: Adam, Henrik, Jeppe, and William. Whom are successful investment bankers that have amassed considerable wealth in the financial industry, living a life of excess, drugs, and reckless behavior. Thus leading to their evenutal downfall.
The series is shot with an eye towards gritty realism, with an emphasis on character development and interpersonal interactions. The actors' performances are excellent, with each role being distinct and memorable in their own right. The writing is snappy, insightful, and full of surprises, which keeps the audience captivated throughout.
One of the show's most amazing qualities is how it deals with the topics of riches, power, and corruption. It shows the dark side of capitalism and how it can corrupt even the most successful and wealthy people. It also highlights the moral degradation that can occur when money is the only motivator in life. Where altruism is a seen as a congenital defect.
Overall, "Exit" is a must-see for everyone who enjoys dark, psychological dramas. It provides an engrossing and enlightening depiction of the lifestyles of the wealthy elite and how their decisions finally lead to their eventual downfall. The show is a tribute to Norwegian television's brilliance and a reminder that some of the best TV dramas can be found outside of the United States and the United Kingdom.