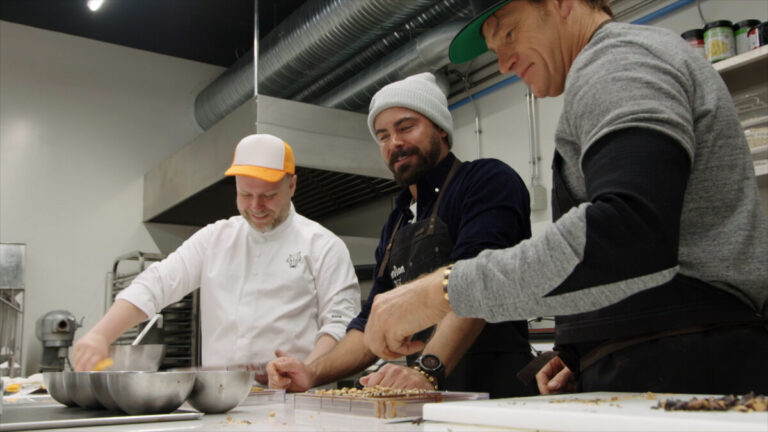 Telly Vulture

Curated From tvseriesfinale.com Check Them Out For More Content.

Vulture Watch
Zac goes to exotic locales in search of understanding. Has the Down to Earth with Zac Efron TV show been cancelled or renewed for a second season on The CW? The television vulture is watching all the latest cancellation and renewal news, so this page is the place to track the status of Down to Earth, season two. Bookmark it, or subscribe for the latest updates. Remember, the television vulture is watching your shows. Are you?  
 
What's This TV Show About?
A documentary series airing on The CW television network, the Down to Earth with Zac Efron TV show stars actor Zac Efron and wellness expert Darin Olien. The duo travels the world searching for the secrets to good health, a long life, and a higher level of eco-consciousness. Through the adventure and laughs, this travelogue, food odyssey, and eco-warrior series takes the star out of his comfort zone and into the world's far corners. In the first season, locations include Costa Rica, France, Iceland, Iquitos, Lima, London, Puerto Rico, and Sardinia.
 
Season One Ratings
The first season of Down to Earth with Zac Efron averages a 0.04 rating in the 18-49 demographic and 269,000 viewers in the live+same day ratings (including DVR playback through 3:00 AM). While these numbers don't include further delayed or streaming viewing, they are a very good indicator of how a show is performing, especially when compared to others on the same channel. There can be other economic factors involved in a show's fate, but typically the higher-rated series are renewed and the lower-rated ones are cancelled. Find out how Down to Earth stacks up against other The CW TV shows.
 
O   F   F   I   C   I   A   L          S   T   A   T   U   S
The second season has already aired on Netflix, but as of July 27, 2023, The CW has not picked up season two of Down to Earth with Zac Efron. Stay tuned for further updates.
Telly's Take
Will The CW cancel or renew Down to Earth with Zac Efron for season two? The show originates on Netflix, and season two has already run there. I think it's likely that The CW will pick up season two, but nothing's guaranteed. I'll update this page with breaking developments. Subscribe for free alerts on Down to Earth cancellation or renewal news.
 
Down to Earth with Zac Efron Cancellation & Renewal Related Links
What do you think? Do you hope The CW will air the second season of the Down to Earth with Zac Efron TV show? How would you feel if The CW dropped this TV series instead?
Check out our
status sheets
to track new TV series pickups, renewals, and cancellations. You can find lists of cancelled shows
here
.