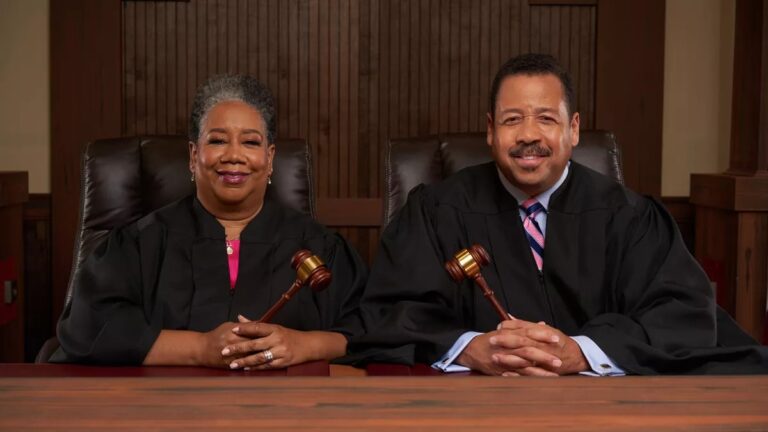 Regina Avalos

Curated From tvseriesfinale.com Check Them Out For More Content.

The Cutlers are coming back. Cutlers Court is coming to the small screen next month in first-run syndication. The series will feature married couple judges Dana and Keith Cutler, sitting side by side on the bench.
The couple was last seen together in Couples Court with the Cutlers, which was produced and distributed by MGM. That show ran for three seasons in syndication and ended when MGM got out of the court business. The new series will find the pair continuing to help couples with their relationships (often revolving around cheating), but it will include more topics than the former series.
There will be 150 episodes produced for the series, with production starting this month in Atlanta. Cutlers Court has been cleared in more than 80% of the country and has been picked up in 17 of the top 20 markets. The show is being sold for all-barter, and episodes will air as double runs in most markets, Monday-Friday in daytime.
Tom Cappello, executive producer and co-founder/CEO of Crazy Legs Productions, said the following about the new court series, per Broadcast & Cable:
"We saw an opportunity in the marketplace where there was a real demand for real cases, real litigants and real drama. We decided to get into this space and this genre because I think it works really well for a smaller boutique production company like us rather than a big brand like MGM or Warner Bros. Discovery.

The Cutlers are very relatable as a couple. They are very honest with each other and they bring in their own experiences of things they have dealt with as a couple."
Cutlers Court will debut on local stations on September 11th.
What do you think? Did you watch Couples Court with the Cutlers on your local station? Are you planning to watch this new relationship court series?
Check out our
status sheets
to track new TV series pickups, renewals, and cancellations. You can find lists of cancelled shows
here
.