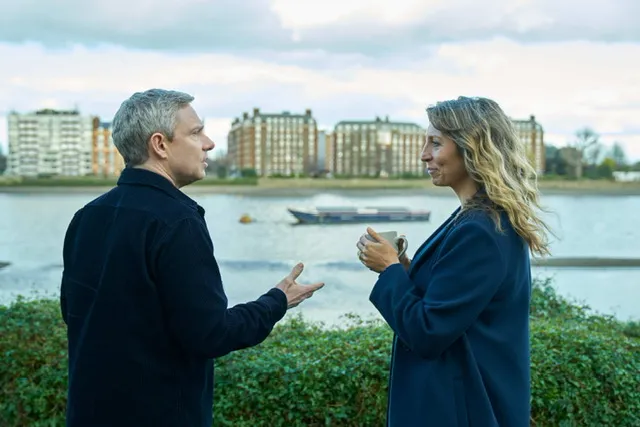 Trevor Kimball

Curated From tvseriesfinale.com Check Them Out For More Content.

Paul and Ally keep trying in the fourth season of the Breeders TV show on FX. As we all know, Nielsen ratings typically play a big role in determining whether a TV show like Breeders is cancelled or renewed for season five (in this case, we know season four is the end). Unfortunately, most of us do not live in Nielsen households. Because many viewers feel frustrated when their viewing habits and opinions aren't considered, we invite you to rate all of the fourth season episodes of Breeders here.
A dark parenting comedy series on FX, the Breeders TV show stars Martin Freeman, Daisy Haggard, Alun Armstrong, Joanna Bacon, Oscar Kennedy, Zoë Athena, and Jessie Williams. The show explores the paradox that every parent knows but will never admit — you would willingly die for your children, but quite often, you also want to kill them. Paul (Freeman) is a caring father who discovers he's not quite the patient man he thought he was. His parenting partner is Ally (Haggard), a nurturing mother, loving wife, and a skilled businesswoman who has everything under control, until it's not. Season four picks up five years since we last saw the Worsley family, when Paul and Ally were on the verge of splitting up. Now, Paul and Ally face their biggest challenge yet — 18-year-old Luke (Kennedy) drops a bombshell at Christmas dinner that will change everyone's lives forever. No longer in Luke's shadow, 16-year-old Ava (Athena) experiences her own bombshell moment as she meets and immediately falls for the charismatic "Holly" (Williams). Paul and Ally continue to try, fail and try again as they face these latest parenting challenges while also having to support the increasingly troubled Jim (Armstrong) and Jackie (Bacon).

What do you think? Which season four episodes of the Breeders TV series do you rate as wonderful, terrible, or somewhere between? Do you think that Breeders should have been renewed for a fifth season on FX?
Check out our
status sheets
to track new TV series pickups, renewals, and cancellations. You can find lists of cancelled shows
here
.