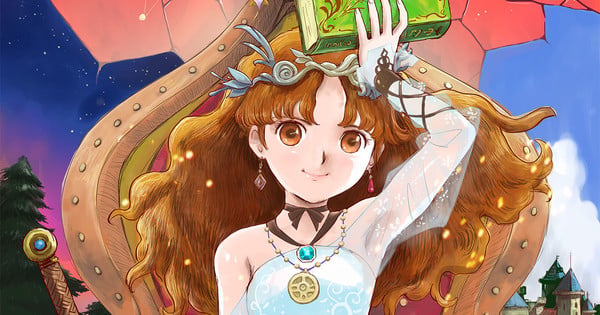 Curated From www.animenewsnetwork.com Check Them Out For More Content.

Game commemorating Princess Maker 2's 30th anniversary gets Switch, PS4, PS5,
Steam
release
---
Japanese game publisher Bliss Brain announced on Thursday that it will release the Princess Maker 2 Regeneration game for Nintendo Switch, PlayStation 4, PlayStation 5, and PC via Steam on December 21, to commemorate the 30th anniversary of the Princess Maker 2 game's release. The company will reveal more details about the game in the future.
Gainax released the Princess Maker 2 game in 1993. Gainax and Korean game publisher CFK launched the Princess Maker 2: Refine game, the 2004 Windows remake of Princess Maker 2, on PC via Steam in 2016.
CFK released the Princess Maker: Faery Tales Come True (Princess Maker: Yumemiru Yōsei), and the Princess Maker Go! Go! Princess games for the Nintendo Switch and PC via Steam in 2019.
Princess Maker: Yumemiru Yōsei originally launched for the PlayStation in 1997, and later released on Windows, Sega Saturn, and Sega Dreamcast. Princess Maker Go! Go! Princess is a board game featuring characters from the Princess Maker franchise. The game originally launched in 1999 for the PlayStation.
Gainax's Takami Akai conceived, designed, and directed the franchise, which was among the first games in the "bishōjo simulation" genre. Gainax released the original Princess Maker game in 1991 on the MSX platform. Gainax released Princess Maker 5 on the PC in 2007, and on the PS2 and PSP in 2008. Mgame released a Princess Maker game for iOS and Android devices in September 2015. The games inspired the Petite Princess Yucie manga and 26-episode TV anime in 2002.
---