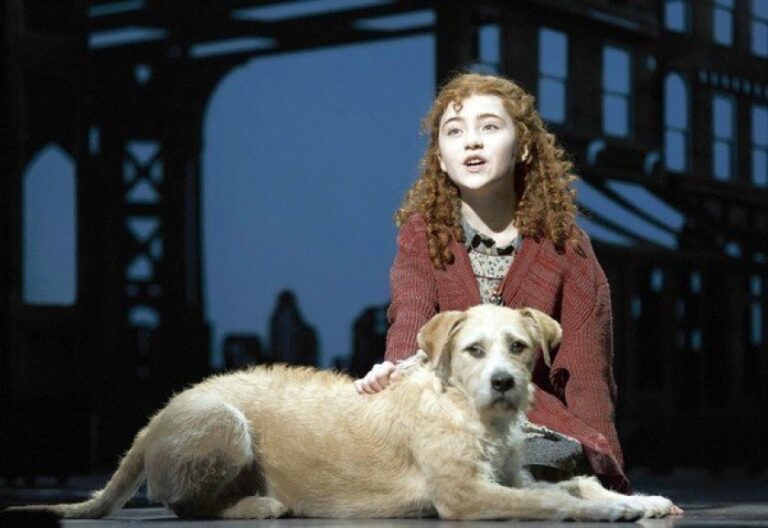 OnStage Blog Staff

Curated From www.onstageblog.com Check Them Out For More Content.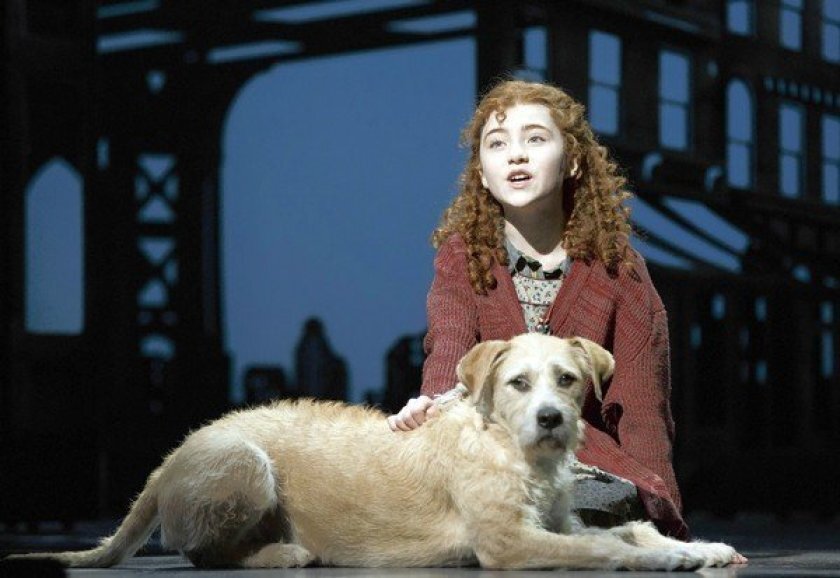 Walk into any community or youth theatre, and you won't be surprised to find 20+ kids belting out "Hard Knock Life" in unison. Annie, with music by Charles Strouse, lyrics by Martin Charnin, and book by Thomas Meehan, is a staple of the musical theatre canon, and it is often a child's first introduction into the world of acting through song.
That being said, it's more widely remembered for its screechy "AWAAAAY!" at the end of "Tomorrow" than for its subtlety and depth.
And I think that needs to change.
Annie is first and foremost a historical piece, documenting the tremendous impact of the Great Depression on New York City in 1933. 1933 has been described as "the worst year of the Depression," leaving 15 million people, or one-quarter of Americans, out of work.
Although these pieces have been traditionally cut in adapted versions of the show, musical numbers like "We'd Like to Thank You, Herbert Hoover" shed light on the poverty and hardship during the Hoover administration, while "A New Deal for Christmas" celebrates Franklin D. Roosevelt's recovery programs.
While one could learn about these historical events in a classroom, I think there is truly something to be said for their value in a musical. Annie may be one kid, but she is placed in a much larger context.
Another aspect of Annie that I love is that it gives children humanity. Children ensembles are often brushed off as frivolous and "cute" in musicals, but this show reminds us: children are people.
In the midst of silly musical numbers like "You're Never Fully Dressed Without a Smile," and choreographed cleaning dances with mops, the kids in the story make many profound statements about family, loneliness, and social class.
For instance, in "Maybe", Annie imagines what it would be like to meet her parents, visualizing what it might look like to see them "collect art" or to watch them "playing piano" or "paying bills."
On one hand, the heart of this lies in her desire to have a family, which is complex and deeply painful on its own. It also serves as a commentary on the Great Depression – a time when seeing your parents "paying bills" was a luxury. Of course, it is possible for Annie to be played as just a "cute kid." But the music, lyrics, and lines do truly lend themselves to something much deeper.
Further, Annie creates a rare blend of depth and comedy in characters. Every single character is exciting, from Annie herself, to Miss Hannigan, to Grace Farrell, to Oliver Warbucks, to Lily St. Regis, to Rooster. Even the named orphans have something to offer. One aspect I've always found interesting is the relationship between Annie and Miss Hannigan, and how they parallel each other in many ways.
After all, "Maybe" and "Little Girls" are both songs about loneliness – just from different perspectives. "Easy Street" and, "I Think I'm Gonna Like It Here" are both about desiring class mobility – just through a different lens. There is so much to work with in terms of how the characters are played and the story is told.
From the historical context to the complexity of the music and lyrics, to the intricacy of the characters, I really believe that Annie deserves far more recognition than it receives. While it's true that it is frequently performed, I never get tired of seeing it. And I have to say when someone truly hits that last note in "Tomorrow," it never fails to blow me away.