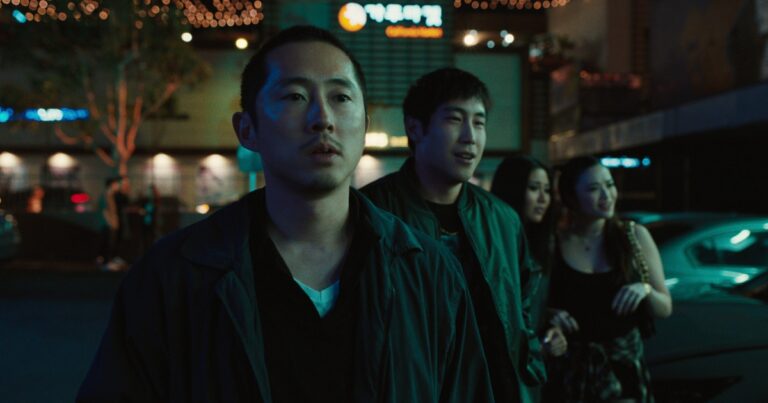 Maggie Dela Paz

Curated From www.comingsoon.net Check Them Out For More Content.

It has been nearly a week since Beef debuted its 10-episode first season, and now showrunner Lee Sung-jin has opened up about the future of the dark comedy-drama. Speaking with RollingStone, Lee confirmed he has mapped out a three-season plan for the Steven Yeun and Ali Wong-led series despite not yet receiving an official renewal order.
"I wanted it to have a conclusive feel just in case," Lee said. "But there are a lot of ideas on my end to keep this story going. I think should we be blessed with a Season 2, there's a lot of ways for Danny and Amy to continue. I have one really big general idea that I can't really say yet, but I have three seasons mapped out in my head currently."
So far, Beef Season 1 has received universal acclaim from critics and audiences alike, who praised both Yeun and Wong's leading performances. It currently holds a Certified Fresh rating of 99% on Rotten Tomatoes.
"It follows the aftermath of a road rage incident between two strangers," reads the synopsis. "Danny Cho, a failing contractor with a chip on his shoulder, goes head-to-head with Amy Lau, a self-made entrepreneur with a picturesque life. The increasing stakes of their feud unravel their lives and relationships in this darkly comedic and deeply moving series."
Beef was created, executive produced, and directed by Lee Sung Jin (Dave, Silicon Valley), who is also set as the showrunner. He previously worked with Yeun and Wong in the adult animated series Tuca & Bertie. The series stars Steven Yeun as Danny, Ali Wong as Amy, Joseph Lee as George, Young Mazino as Paul, David Choe as Isaac, and Patti Yasutake as Fumi.
The series is executive produced by Yeun for his Universal Remote banner, Wong, and Jake Schreier, who is also directing multiple episodes. Additional cast includes Maria Bello, Ashley Park, Justin H. Min, Mia Serafino, and Remy Holt.