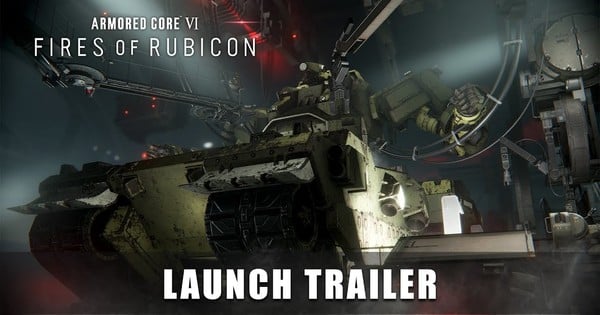 Curated From www.animenewsnetwork.com Check Them Out For More Content.

Game gets releases for PS5, PS4, Xbox Series X|S, Xbox One, PC
---
Bandai Namco Entertainment America began streaming a launch trailer for it and FromSoftware's Armored Core VI: Fires of Rubicon mecha action game on Tuesday.
Bandai Namco will release the game for PlayStation 5, PlayStation 4, Xbox Series X|S, Xbox One, and PC via Steam worldwide on August 25.
Bandai Namco Entertainment describes the game:
In ARMORED CORE VI FIRES OF RUBICON, players will be able to freely move through massive three-dimensional environments with rapid maneuverability while experiencing visceral vehicular combat. Signature to FromSoftware's carefully crafted game design, the game will feature challenging and memorable battles along with a fulfilling progression system and deep gameplay, all of it now powered by assembling mechs and going into combat with massive bosses. Players will recognize the sense of satisfaction and achievement when they overcome a difficult situation and relish momentary victory, and perhaps a boost to their standing, before encountering the next challenge.
Armored Core V launched for PlayStation 3 and Xbox 360 in 2012. Armored Core: Verdict Day, the latest game in the franchise, launched for the same consoles in 2013.
Source: Email correspondence
---
Disclosure: Bandai Namco Filmworks Inc., a wholly owned subsidiary of Bandai Namco Holdings Inc., is a non-controlling, minority shareholder in Anime News Network Inc.
---
Disclosure: Kadokawa World Entertainment (KWE), a wholly owned subsidiary of Kadokawa Corporation, is the majority owner of Anime News Network, LLC. One or more of the companies mentioned in this article are part of the Kadokawa Group of Companies.
---