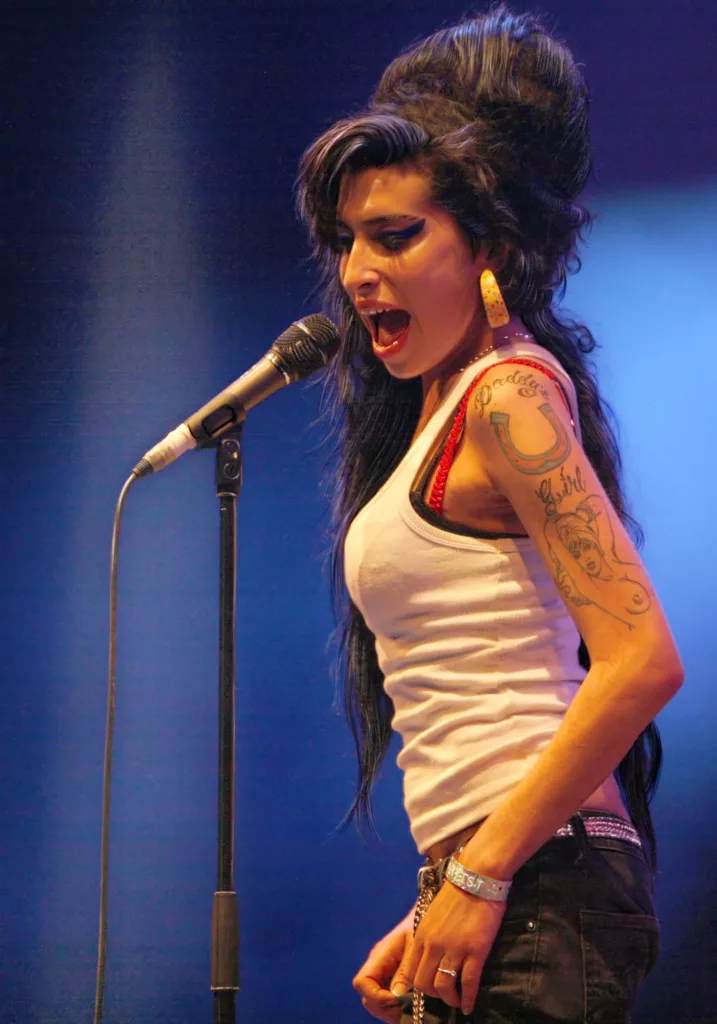 Amy Winehouse was an English singer-songwriter whose distinct voice and raw talent won her millions of fans around the world. Her music was a fusion of soul, jazz, and R&B, and her lyrics frequently dealt with themes of love, heartbreak, and addiction.
Born on September 14, 1983, in London, England, Winehouse grew up in a musical family. Her father, Mitch Winehouse, was a jazz singer, and her mother, Janis Winehouse, worked as a pharmacist. Winehouse was introduced to music at a young age, and her love of singing and songwriting blossomed during her adolescence.
In 2003, Winehouse released her debut album, "Frank," which received critical acclaim and earned her several award nominations. The album showcased her distinct voice and songwriting abilities, which were influenced by jazz and soul legends such as Billie Holiday, Sarah Vaughan, and Dinah Washington.
However, it was the 2006 release of Winehouse's second album, "Back to Black," that propelled her to international fame. The album's lead single, "Rehab," was an instant hit, and the album went on to win several awards, including five Grammys. Winehouse's powerful vocals and emotionally charged lyrics struck a chord with fans all over the world, and she quickly rose to become one of the most popular musicians of her generation.
Troubled Genius Behind the Iconic Voice
Despite her success, Winehouse struggled with addiction and mental health issues throughout her career. Her substance abuse issues were well-documented, and she frequently spoke openly about her depression and anxiety. Winehouse's turbulent personal life was frequently highlighted in tabloid headlines. Her erratic behavior resulted in several public meltdowns.
Winehouse tragically passed away on July 23, 2011, at the age of 27, from alcohol poisoning. Her death shocked fans all over the world, who mourned the loss of a talented musician and empathized with the pain she had endured throughout her life.
Despite her brief career, Amy Winehouse's music has left an indelible mark on the music industry. Her powerful voice and emotionally charged lyrics still continue to inspire musicians today. Her legacy as a talented and troubled musician continues to live on.
Finally, Amy Winehouse was a gifted and troubled musician whose music touched the hearts of millions around the world. Her distinct voice and raw talent earned her a place in music's pantheon, and her legacy continues to inspire musicians today. While her life was tragically cut short, her music will live on for future generations.