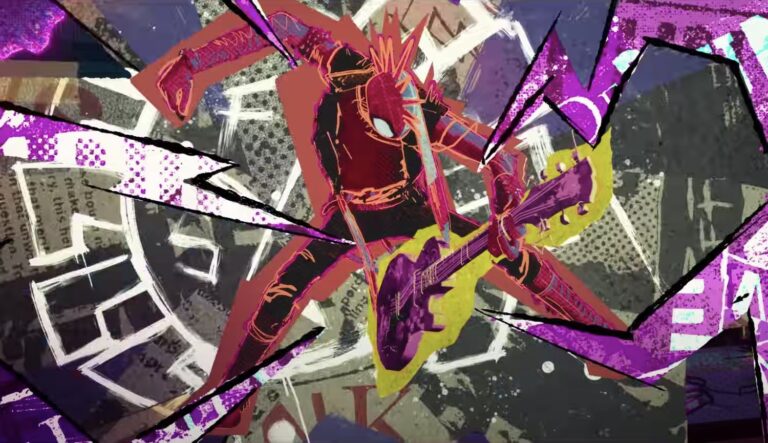 Joey Paur

Curated From geektyrant.com Check Them Out For More Content.


I love that Spider-Punk is going to make his big-screen debut in Spider-Man: Across The Spider-Verse. This punk version of the character is one that I immediately liked when he was first introduced, and now we're going to get to see him in action on the big screen!
Daniel Kaluuya (Get Out, Black Panther, Nope) was cast in the role of Spider-Punk a.k.a. Hobie Brown, a British, plaid-clad mohawked variant from Camden, which is also where the actor is from! So, he's perfect! During a recent interview with Empire, Kaluuya talked about being cast in the role, saying:
"I was gassed. I turned to Lord, Miller and Kemp and said, 'Thank you for letting me be a part of it, because this is cool as f**k.' I'm a voice in Spider-Verse with a wicked character that sounds exactly like me, from where I'm from. Come on! You go to the younger people in your family and flex: 'I'm getting on, but don't forget!'"
As you might imagine, this was a cool opportunity for the actor to channel himself into a Spidey character, since he and the character are from the same place. He went on to say:
"I'm Camden born and bred, and this character is from Camden which is very much associated with the punk movement, so I think they wanted to lean into what they have for free with me. They were like, 'What do they speak like?' and I said, 'Like me!' I think it gives it that authenticity, like me saying, 'Man like Pav! [Indian Spider-Man Pavitr Prabhakar] Big steppa!' I felt really respected."
It's great to hear that his time making this movie was a great experience for him! I'm excited to see what he brings to the character. Spider-Punk definitely looks awesome in the movie!
Spider-Man: Across The Spider-Verse was written and produced by Phil Lord and Chris Miller, and the story follows Miles Morales as Brooklyn's friendly neighborhood Spider-Man, "plunged into the multiverse where he joins forces with Gwen Stacy and a new team of Spider-folks to face off with a villain more powerful than anything they have ever encountered."
After reuniting with Gwen Stacy, "Brooklyn's full-time, friendly neighborhood Spider-Man is catapulted across the Multiverse, where he encounters a team of Spider-People charged with protecting its very existence. But when the heroes clash on how to handle a new threat, Miles finds himself pitted against the other Spiders and must redefine what it means to be a hero so he can save the people he loves most."
The film is currently set for release on June 2, 2023, with a third installment, Spider-Man: Beyond The Spider-Verse, already dated for March 29, 2024.