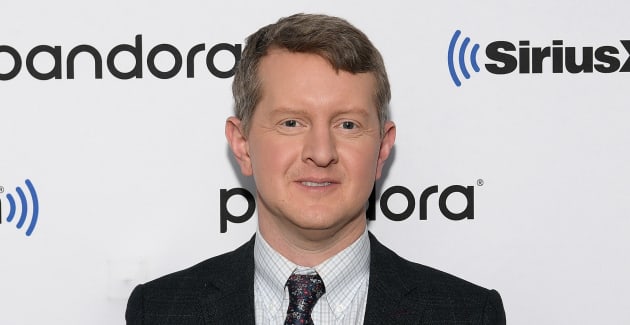 Paul Dailly

Curated From www.tvfanatic.com Check Them Out For More Content.


As previously reported, ABC is pressing on with a reality tv-heavy fall line-up in response to the SAG-AFTRA and WGA strikes.

On Monday, the network announced premiere dates for some of its upcoming series and some casting news.

We'll begin with Celebrity Jeopardy!

The primetime edition of the series is set to premiere Wednesday, September 27, at 8 p.m.

Mayim Bialik will not be fronting this edition.

Jeopardy! host Ken Jennings has been tapped to headline the second season.

Bialik was absent from hosting the final weeks of filming for Jeopardy! Season 39, standing in solidarity with striking writers.

The Celebrity Jeopardy! premiere will be followed by Celebrity Wheel of Fortune and The $100,000 Pyramid on the night.

Shark Tank will be back on the air Friday, September 29, at 8 p.m. ET, while America's Funniest Videos will kick off its latest season on Sunday, October 1, at 7 p.m.

Meanwhile, ABC has also confirmed it is switching up its plans for The Golden Bachelor.

The series was initially slated to air on Mondays at 10 p.m. out of Dancing With the Stars.

However, it is now moving to the lead-off spot on Thursdays, where it will lead into the latest installment of Bachelor in Paradise.

The move could be attributed to lower-than-expected ratings for The Bachelorette Season 20 on Mondays.

The live+same-day ratings for the show are down almost 50% in the demo season-to-season.

With ABC's scripted offerings off the air due to the strikes, there's no time like the present to test out the franchise on a new night.

Bachelor Nation takes over Thursdays on September 28.

ABC still plans to bring back scripted shows like Grey's Anatomy, The Rookie, and The Conners during the 2023-24 season.

But the number of episodes will be determined when the WGA and SAG-AFTRA strikes are resolved.

Without the hard-working writers and actors, there is no way to get those shows on the air.

What are your thoughts on the news?

Are you ready for the fall season?

Hit the comments.
Paul Dailly is the Associate Editor for TV Fanatic. Follow him on Twitter.